Leaving on top. Always gnarly. Massive tricks, relaxed style. Makes handrail skating look elegant and absolutely terrifying at the same time. Personal hero.
Lipslide. Enough said.
Lien to tail.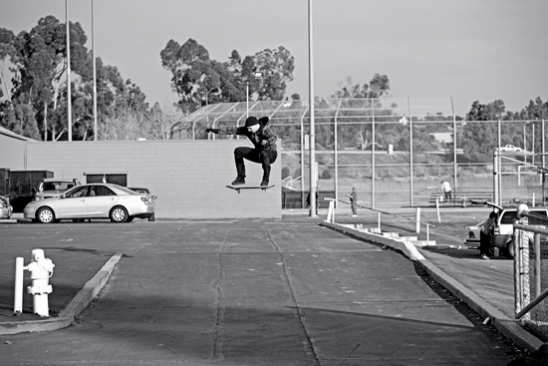 Kickflip a street.
Perspective.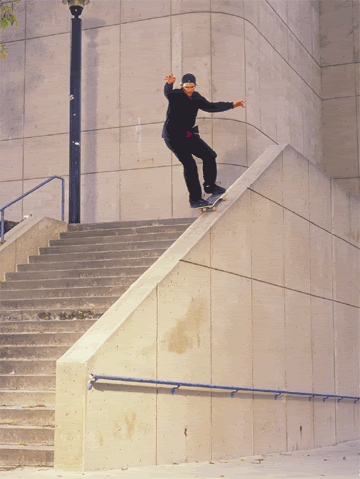 50-50.
The bail in the Emerica video is actually the second time he tried it – he landed it and then went back to film it in a line, got thrown from the top to flat.
Gap to lipslide. Ridiculous.

www.mikeomeally.com
First trick down El Toro – Lipslide.
Frontside 180.